Beauty and the Beak
Photo by Glen Hush (c) Jane Veltkamp
FOR ALL PHOTO USE AND COPYRIGHT QUESTIONS REGARDING BEAUTY THE BALD EAGLE, CONTACT JANIE VELTKAMP AT WWW.BIRDSOFPREYNORTHWEST.ORG
BEAUTY AND THE BEAK IS COAUTHORED WITH IDAHO RAPTOR BIOLOGIST JANIE VELTKAMP. JANIE AND BEAUTY ARE ALSO FEATURED IN DEBORAH'S BRAND NEW BOOK SCIENTISTS GET DRESSED.
BEAUTY AND THE BEAK IS NOW IN PAPERBACK—AND IN SCHOLASTIC AND FOLLETT BOOK FAIRS!
NSTA REVIEW of Beauty and the Beak—"From the Tip of a Beak to the End of a Tail"
FREE BEAUTY AND THE BEAK EDUCATIONAL GUIDE
Janie and Beauty the Bald Eagle are also featured in Deborah Lee Rose's new STEM book SCIENTISTS GET DRESSED (September 2019)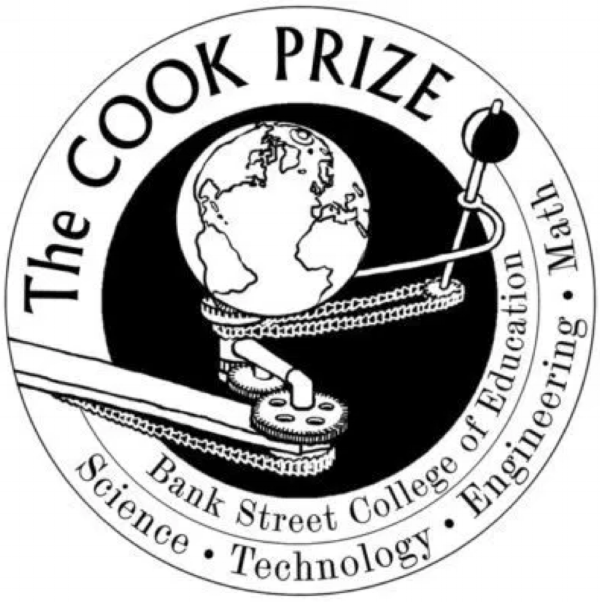 Bank Street College Cook Prize for Best STEM Picture Book
Scholastic and Follett Book Fairs/Junior Library Guild
CRA Eureka! Award for Nonfiction
Chicago Public Library Best of the Best Kids Books
Connects with STEM, E-STEM, STEAM, STREAM, language arts, social studies and more
Deborah's talks about Beauty are inspiring and fun!
—How Beauty's beak was engineered, and the engineering team
—Bald Eagles and their comeback from near extinction in the US
—animal and human prosthetics/3D printing
TO Contact DebOrah
American Library Association Booklist: "...the science and technology included in this book are supremely interesting...the compassion and dedication of the people who put it to use to save this wonderful bird are the best part of the story."
AAAS Science Books & Films:"...a triumphant story about the positive power STEM can have in our world..."
School Library Journal: "Outstanding full-page photographs accompany this uplifting account...Highly valuable for elementary schoolers as a lesson in empathy…"
Kirkus Reviews: "Solid information about bald eagles in the wild is woven into the story...Resources include web connections and QR codes to be used with a Cornell Lab of Ornithology app."
NSTA past president Dr. Karen Ostlund: "…an inspiration for promoting the value of STEM education. "
Lori Oczkus, national literacy expert and author: "Our classrooms desperately need powerful true stories like Beauty and the Beak to inspire students to read informational text and to learn to care for our world one creature at a time!"
COMMON CORE STANDARDS/English Language Arts Standards
READING/LITERATURE
Grade 3 – Explain how specific aspects of a text's illustrations contribute to what is conveyed by words in a story.
Grade 4 – Refer to details and examples in a text when explaining what the text says explicitly and when drawing inferences from text.
Grade 5 – Determine the meaning of words and phrases as used in a text, including metaphors and similes
READING/INFORMATIONAL TEXT
Grade 3 – Describe the relationship between a series of historical events, scientific ideas or concepts, or steps in technical procedures in a text, using language that pertains to time, sequence, and cause/effect. Use information gained from illustrations (e.g., maps, photographs) and the words in a text to demonstrate understanding of the text (e.g., where, when, why, and how key events occur).
Grade 4 – Explain events, procedures, ideas, or concepts in a historical, scientific, or technical text, including what happened and why, based on specific information in the text. Interpret information presented visually, orally, or quantitatively (e.g., in charts, graphs, diagrams, time lines, animations, or interactive elements on Web pages) and explain how the information contributes to an understanding of the text in which it appears.
Grade 5 - Explain the relationships or interactions between two or more individuals, events, ideas, or concepts in a historical, scientific, or technical text based on specific information in the text. Explain how an author uses reasons
and evidence to support particular points in a text, identifying which reasons and evidence support which point(s). Grade 6 – Analyze in detail how a key individual, event, or idea is introduced, illustrated, and elaborated in a text
(e.g., through examples or anecdotes). Determine the meaning of words and phrases as they are used in a text, including figurative, connotative, and technical meanings.
WRITING/RESEARCH
Grade 3 – Conduct short research projects that build knowledge about a topic.
Grade 4 – Conduct short research projects that build knowledge through investigation of different aspects of a topic. Draw evidence from literary or informational texts to support analysis, reflection, and research.
Grade 5 – Conduct short research projects using several sources to build knowledge by investigating different aspects of a topic. Draw evidence from literary or informational texts to support analysis, reflection, and research.
Grade 6 – Conduct short research projects to answer a question, drawing on several sources and refocusing the inquiry when appropriate
CALIFORNIA SCIENCE STANDARDS - LIFE SCIENCE GRADE 3
Adaptations in physical structure or behavior may improve an organism's chance for survival. Students know plants and animals have structures that serve different functions in growth, survival and reproduction.
CALIFORNIA SOCIAL SCIENCE STANDARDS - GRADE 3
Know the histories of important local and national landmarks, symbols, and essential documents that create a sense of community among citizens and exemplify cherished ideals (e.g., the U.S. flag, the Bald Bagle).
NEXT GENERATION SCIENCE STANDARDS (NGSS)
CROSSCUTTING CONCEPTS: Influence of Science, Engineering and Technology on Society and the Natural World
People's needs and wants change over time, as do their demands for new and improved technologies. Engineers improve existing technologies or develop new ones to increase their benefits, decrease known risks, and meet societal demands.
DISCIPLINARY CORE IDEAS: Defining and Delimiting Engineering Problems
Possible solutions to a problem are limited by available materials and resources (constraints). The success of a designed solution is determined by considering the desired features of a solution (criteria). Different proposals for solutions can be compared on the basis of how well each one meets the specified criteria for success or how well each takes the constraints into account.
SCIENCE AND ENGINEERING PRACTICES: Engineering Design
Define a simple design problem reflecting a need or a want that includes specified criteria for success and constraints on materials, time, or cost. Plan and carry out fair tests in which variables are controlled and failure points are considered to identify aspects of a model or prototype that can be improved.