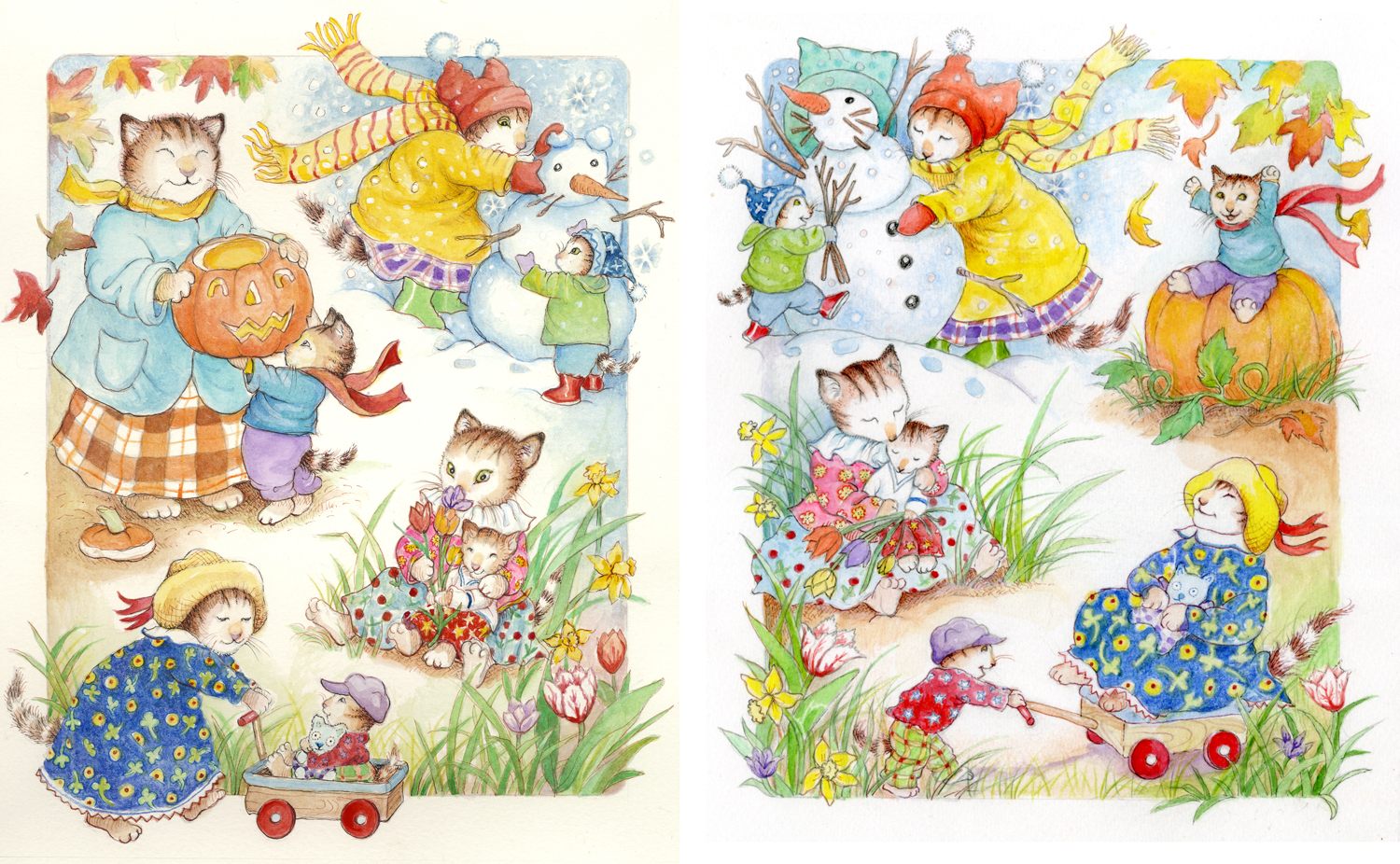 All the Seasons of the Year
In this charming story, a mama cat loves her kitten through all the seasons: in autumn, when they rake leaves into piles; in winter, when they sled down snowy hills; in spring, when they fly kites; and in summer, when they splash together in the water. Parents, grandparents, and all the special people in a child's life will love sharing this sweet celebration through all the seasons of the year and in years to come.
Kirkus Reviews
"Full of charming details and gorgeous colors, the love between each parent/child pair is obvious, and readers may find themselves wishing to share the same activities with a beloved adult of their own."